ABOUT People not things
People Not Things is a multi-media social venture founded by artist, Genesis Be. PNT uses the power of art and words in the fight to bring humanity back to the forefront of a divided America. We focus on unlearning bias and championing the ancient truth that all humans are complex, multi-faceted beings that are deserving of dignity and freedom. We drive home this message using a series of tools including a traveling art exhibit, music, speaking events and workshops focusing on individual meditation and healing. Our goal is to facilitate a state of being with each individual we encounter, that allows them to reflect on behaviors and thought patterns that they were taught based on bigotry, fear and generalization on particular demographics of people. Through this introspection, we can begin to unlearn these biases and begin our own personal journey to return to the esoteric and ancient truth of People Not Things. This process changes people's heart and therefore their behavior and thoughts regarding race, gender, Nationality, and other "barriers". People Not Things is powered by Strive Till I Rise.
In 2016, artist/activist Genesis Be, captivated America with a bold theatric protest against the Mississippi State Flag that went viral. Covered by publications such as VICE, Billboard and NY DailyNews, her work focuses on bringing human dignity to the forefront of a divided America. After teaming up with The Moral Courage Project, Be has been the subject of documentaries featuring her work in Mississippi, bringing together millenials on the opposite side of the State flag issue in the name of racial healing. She just wrapped the NYC and Los Angeles launch of the multi-disciplinary art exhibit titled "People Not Things". She currently resides in Atlanta.
People Not Things
My new album "People Not Things" is available for pre-order! CLICK HERE.
Rapping is my favorite thing to do, it's my therapy! I write new raps every single day an release freestyles every Saturday at 4pm via YouTube. I release new music every week on Soundcloud and Bandcamp! You can hear my original albums and singles on Spotify and Apple Music.
Genesis Be feat. Nova Cruz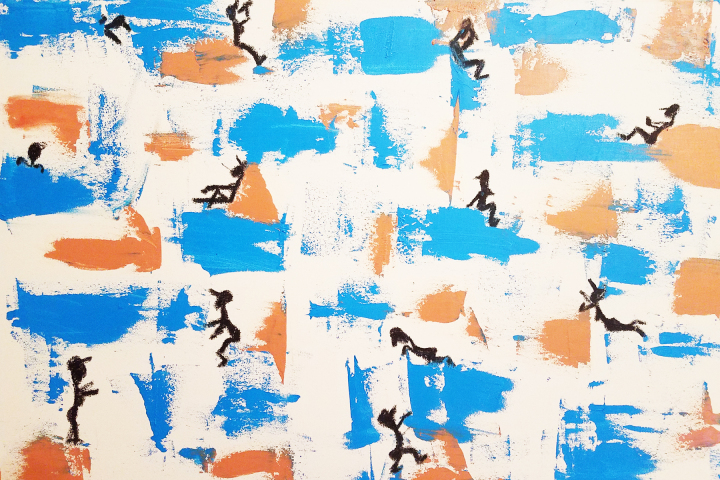 Quotes & Poetry
By Genesis Be #GBe
"Ennoble the population and they will rise to the occasion"
"The illusion of Freedom is deadlier than any shackle placed upon us"
"Autumn leaves don't die in vain, there's beauty in their pain"
"LOVE… is the only substance for which we do not need moderation"
"Our society is Traumatic, No Wonder We're All Addicts"